This is an archived article and the information in the article may be outdated. Please look at the time stamp on the story to see when it was last updated.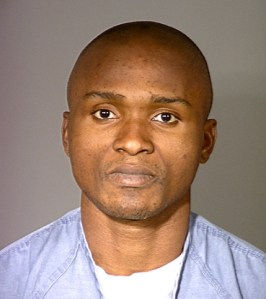 A man who was shot dead during a Skid Row altercation with LAPD officers was from Cameroon, not France as he had claimed, a U.S. federal immigration official said Wednesday.
The 39-year-old man, whose true identity is not known, went by Charley Saturmin Robinet — the name that Los Angeles police sources gave when describing him as a French national Tuesday.
However, later Tuesday, a spokeswoman for the French consulate in Los Angeles said the individual had stolen the identity of a French citizen by that name in order to get into the United States.
On Wednesday, a spokeswoman for U.S. Immigration and Customs Enforcement said the man was actually from Cameroon, the francophone nation in Central Africa.
The man who posed as Robinet was fatally shot by Los Angeles Police Department officers Sunday in an altercation that was caught on video, prompting outrage and protests. LAPD Chief Charlie Beck said the man, who was not officially identified by police or the coroner's officer, had tried to grab an officer's holstered firearm.
He was convicted under the name Charley Saturmin Robinet for a 2000 armed robbery of a bank in Thousand Oaks, and sentenced to 15 years in federal prison.
While in prison, the fake Robinet was ordered removed from the country and then remanded to ICE custody in June 2013, according to a statement from Virginia Kice, a spokeswoman for the Los Angeles office of ICE. The federal agency sounds French travel documents, which were initially issued by the French consul general's office.
The documents were then rescinded when consular officials determined "Robinet" was a Cameroonian national, Kice said. Officials in Cameroon did not respond to requests for travel documents to that country, according to Kice.
"Robinet" was released from immigration custody in November 2013 under a U.S. Supreme Court ruling limiting the amount of time individuals subject to a removal order can be detained.
Federal prison records indicate that "Robinet" was released May 12, 2014. A representative of the U.S. Marshals Service said Tuesday that "Robinet" was wanted on a federal warrant issued in January for a probation violation.
Kice said that since his released, the individual had regularly reported to ICE as required by his order of supervision. His next scheduled reporting date was Thursday.