This is an archived article and the information in the article may be outdated. Please look at the time stamp on the story to see when it was last updated.
An investigation was underway Thursday to determine what led to the fatal shooting of an 80-year-old man in an Encino neighborhood filled with million dollar homes.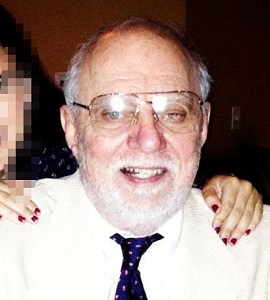 Authorities didn't know they were walking into a crime scene when they arrived at the house in the 5300 block of Andasol Avenue around 3 a.m.
The call came in as a medical emergency, not a burglary or a robbery, Capt. David Grimes of the Los Angeles Police Department said.
The victim's wife called authorities after she said she was awakened by some sort of noise, and that she found her husband, Harvey Cohen, on the kitchen floor of the San Fernando Valley home.
Investigators noticed Cohen had a gunshot wound when they attempted to move him.
A bullet casing was also found near him, but there was no sign of a weapon, according to investigators.
Cohen was taken to a hospital where he later died.
The case is being investigated as homicide that resulted from a possible home invasion robbery, said Officer Rosario Herrera with LAPD's Media Relations Section.
Police did not say how many times Cohen was shot or what may have led to the shooting, only that they were looking into all possibilities.
A door-to-door search was conducted for any security cameras that may have recorded the incident.
Authorities also planned to interview the victim's business associates.