This is an archived article and the information in the article may be outdated. Please look at the time stamp on the story to see when it was last updated.
Garden Grove police are asking for the public's help to locate a man who has robbed seven businesses over a period of 11 days in the city.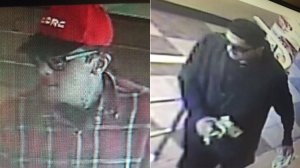 The armed robberies began on July 11, with the latest being reported on July 22, according to a Garden Grove Police Department news release.
In each instance, the robber entered the store, handed a n employee a note demanding money, and then showed that person a handgun in his waistband, the release stated.
The man fled each scene on foot, and a vehicle has not been seen.
Six of the businesses were fast food restaurants; a seventh was a CN Wireless store.
Police provided a list of businesses that were hit. They are: CN Wireless at 10181 Westminster Ave.; Wendy's at 10040 Chapman Ave.; Pizza Hut at 10092 Westminster Ave.; McDonald's at 9852 Westminster Ave.; Subway at 13961 Harbor Blvd.;  Taco Bell at 8511 Westminster Ave.; and Pizza Hut at 10072 Chapman Ave., according to the release.
Garden Grove police are coordinating with other agencies to see if other similar robberies in Orange County are related.
In the past few days, a Jack in the Box in Santa Ana, a McDonald's in Costa Mesa and a Chipotle in Huntington Beach have also been the targets of robberies.
A suspect description in the Garden Grove robberies was not immediately released, although the Police Department did provide still images of the man.
Anyone with information is urged to call Detective Casaccia at 714-741-5840.