This is an archived article and the information in the article may be outdated. Please look at the time stamp on the story to see when it was last updated.
Fontana police are searching for a man who allegedly attempted to set three Inland Empire homes on fire and possibly stole a vehicle Wednesday, one day after he was suspected of breaking into his estranged wife's residence and assaulting her and a friend, authorities said.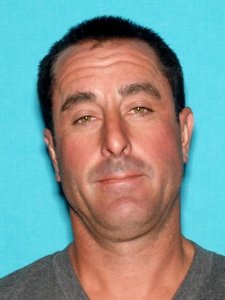 The alleged crime spree began shortly before midnight, when 37-year-old Matthew Rice, allegedly broke into a house in the 8000 block of Jamestown Circle shortly before midnight Tuesday, according to a Fontana Police Department news release.
Authorities said he was armed with a shotgun when he confronted his estranged wife and a male friend.
Rice is accused of assaulting both victims; he fled the scene after he was disarmed, the release stated.
The following afternoon, around 4 p.m., the woman was notified by a neighbor of flooding in her home, police said. She was not at there at the time.
Officers determined that the suspect appeared to have entered the home and tried to set it on fire before "most likely" stealing a vehicle from the location, according to the release.
While investigating the case, police also learned that the Fontana home of the male victim from the assault had sustained fire damage to the front door after an apparent attempt to set the house ablaze, release stated.
A third arson occurred at a home in the 8900 block of Orange Street in Rancho Cucamonga. The home belonged to an estranged in-law of the suspect, police said.
The fires were apparently set sometime between 3 p.m. and 4 p.m.
Rice, who resides in Santa Barbara, is believed to be "armed and dangerous," police said.
"We are extremely concerned based on his actions," Fontana police officer Jay Sayegh said. "It's absolutely insane, he is running around basically at this point, he's wanted for attempted murder, home-invasion robbery, several acts of arson, as well as assault."
Police said Rice is possibly driving a 2014 white Chevy Cruze with a California license plate No. 7HGK307
Anyone who has any information about the case, or who knows the suspect's whereabouts, is urged to call 909-350-7700.