This is an archived article and the information in the article may be outdated. Please look at the time stamp on the story to see when it was last updated.
The search continued Friday for a man who stole $5,500 worth of high-end watches in an armed robbery the previous day at a Redondo Beach department store, authorities said.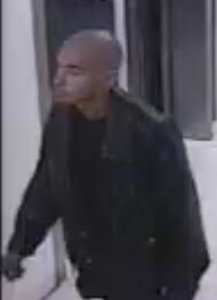 The incident took place about 12:10 p.m. Thursday at a Macy's in the South Bay Galleria, where the thief stole several Movado timepieces from a display case, said police Sgt. Shawn Freeman.
Initial 911 calls reported that shoppers were running out of the store after a man was spotted inside with a gun, the sergeant said.
Officers responded to the scene and shut down access to the Macy's, while nearby stores also directed customers to exit as a precautionary measure.
Investigators reviewed surveillance footage of the robbery and determined that the thief had used the handle of a handgun to smash the first-floor display case, according to the Redondo Beach Police Department. He then grabbed the watches and ran toward an exit.
No customers or employees were injured.
The man being sought was described as Hispanic, in his mid-20s, bald, wearing a black shirt, black "leather-style" jacket and black pants.
Anyone with information about the robbery was asked to call police Detective Clint Daniel at 310-379-2477, ext. 2480.