This is an archived article and the information in the article may be outdated. Please look at the time stamp on the story to see when it was last updated.
Police were on Tuesday warning women in South Los Angeles about a man being sought in connection with at least three attempted sexual assaults along a popular jogging trail in Wetlands Park.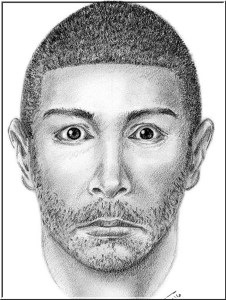 The three attacks occurred between October and March, according to the Los Angeles Police Department. The park is at 5413 Avalon Blvd. in the South Park neighborhood.
In each case, the victims were able to get away from the attacker.
In October 2015, a man approached a woman from behind as she was walking in the park. He tackled her to the ground and got on top of her.  As she struggled with him, the attacker hit her several times before running away, according to a news release from the LAPD.
In February, a man grabbed a woman who was jogging in the park and tried to pull her pants down.  In this case, the man exposed himself, but ran off when another person approached, the release stated.
The third incident occurred in March and involved a 17-year-old girl who was running in the park.  According to police, a man exposed himself to the teenager and grabbed her.  He then fled when someone else approached.
The assailant in each attack was believed to be the same man, police said.
The attacker was believed to be Hispanic, in his mid-20s, between 5 feet 4 inches and 5 feet 8 inches tall and weighing around 140 pounds.
He was described as having light facial hair and a light complexion.
Investigators believe they may be other victims who have not come forward.
Anyone with information was urged to contact Newton Division Detective Garay or Flores at 323-846-6576.