This is an archived article and the information in the article may be outdated. Please look at the time stamp on the story to see when it was last updated.
Authorities are searching for a man suspected in the shooting death of his pregnant wife in El Monte Wednesday night.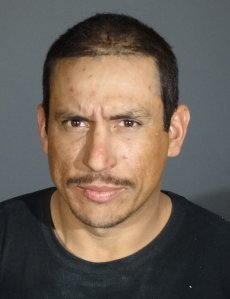 Police responded to a gunshot victim call at a home in the 2700 block of Leafdale Avenue just before 9 p.m., the Los Angeles County Sheriff's Department stated in a news release.
Arriving officers found a 37-year-old pregnant woman suffering from at least one gunshot wound inside the home.
The woman, identified as Ana Maria Nunez, was taken to a local hospital. She was believed to be six months pregnant, Lt. Joe Mendoza told KTLA.
Both the mother and her fetus were pronounced dead after arriving at the hospital, the Sheriff's Department stated.
Shortly before Nunez was found dead, deputies responded to another shooting incident at the home of her estranged husband's parents, also in El Monte.
Investigators have determined that 36-year-old Octavio Curiel-Martinez fired gunshots at his parents' residence on the 12300 block of Clinton Street around 8:30 p.m.
The suspect allegedly shot at his father who was standing outside the home, but the father was not struck, Mendoza said.
Officials are unsure which incident occurred first — Nunez's fatal shooting, or the incident Curiel-Martinez's parents.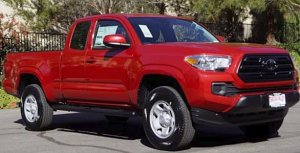 Authorities are now searching for Curiel-Martinez's, who they believe shot his estranged wife during a domestic dispute. He also has a criminal record that includes narcotics violations and domestic violence, sheriff's officials said.
Octavio Curiel-Martinez and Nunez lived at the home together with their children, according to the news release. Neighbors told KTLA Nunez had four kids.
Investigators do not believe the children were home at the time of the shooting.
"I feel bad for the kids and the family," neighbor June Anguiano said. "What kind of animal would do something like that an unborn baby? It just hurts."
Another neighbor, Mercedes Ramirez, said it's especially tragic that the children "are going to be without a mother now, and that coward is on the loose."
"It's very sad and terrifying. It's so close to home," Ramirez added.
Curiel-Martinez stands 5 feet 7 inches tall and was described as having brown hair and brown eyes.
He is considered armed and dangerous.
He was believed to have fled in a red 2018 Toyota Tacoma pickup truck with California license plate number 81718L2.
Anguiano urged Curiel-Martinez to turn himself in.
"If you did the crime, especially to your unborn baby and your loving wife, why don't you come back and be a man and take responsiblity for what you did?" she said.
Anyone with information was asked to call the Sheriff's Department at 323-890-5500. Those who wish to remain anonymous contact Crime Stoppers at 800-222-8477.