This is an archived article and the information in the article may be outdated. Please look at the time stamp on the story to see when it was last updated.
Deputies were searching Thursday for a man who grabbed an 11-year-old girl at a school in Rosemead, according to the Los Angeles Sheriff's Department.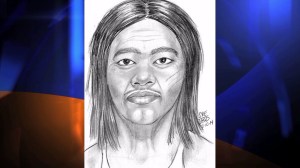 The unidentified man entered the Arlene Bitely Elementary School (map) around 3:30 p.m. on Jan. 30 and grabbed the girl by her collar, a news release from the Sheriff's Department Temple Station stated.
Realizing it was a stranger who had grabbed her, the young girl broke free and ran away from him, according to the release.
Authorities described the man, who was thought to be between the ages of 40 and 50, as 5 feet 6 inches tall, weighing about 160 pounds, with long black hair and a thin mustache.
He was seen wearing a white tank top and dirty blue jeans, according to the release.
Anyone with information was asked to call 626-292-3314 or 626-285-7171. Those wishing to remain anonymous could call Crime Stoppers at 800-222-8477, or leave a tip on the website http://lacrimestoppers.org.