This is an archived article and the information in the article may be outdated. Please look at the time stamp on the story to see when it was last updated.
A teenager suspected of kidnapping and attempting to rob a resident at a Koreatown apartment complex was arrested Tuesday after his father turned him in, police said.
The suspect, identified only as a 16-year-old Hispanic boy, was taken into custody around 9:15 p.m., according to the Los Angeles Police Department.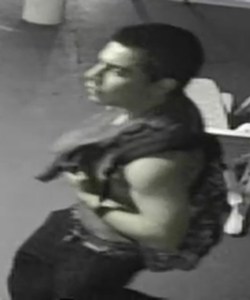 The assailant allegedly used a ladder to climb up his victim's balcony at a complex in the 400 block of South Westmoreland Avenue (map) at about 12:35 a.m. on July 22, according to a news release from the Police Department.
After entering the apartment through an unlocked sliding door, the suspect went into the victim's bedroom brandishing a knife and demanded money, the news release stated.
When the victim said he had no cash, the intruder ordered him to drive to an ATM and forced him at knife point to an underground parking structure where the victim's vehicle was parked, according to the Police Department.
Noticing his kidnapper had put the knife away, the victim attempted to tackle him and the two wrestled over the knife before the kidnapper managed to break free, swinging the knife at the victim several times.
The victim then yelled for help and the assailant ran away.
Surveillance cameras showed the alleged kidnapper as he loitered in the apartment complex and recorded the struggle between the two men.
Several still photos of the suspect were provided by the Police Department.
Anyone with information was urged to contact Olympic Area Robbery Detectives at 213-382-9391.
Those wishing to remain anonymous can call Crime Stoppers at 1-800-222-TIPS (800-222-8477).