This is an archived article and the information in the article may be outdated. Please look at the time stamp on the story to see when it was last updated.
Police asked the public for help Wednesday in their search for a man who robbed and attempted to sexually assault a woman after following her from a Riverside gas station and then intentionally crashing into her car.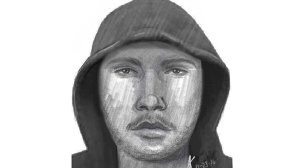 Authorities found the victim after being called to the 5700 block of Sycamore Canyon Boulevard about 1:15 a.m. Friday, the Riverside Police Department stated in a news release.
Investigators believe the incident began when the victim had stopped for gas at a station on University Avenue just off the 215 Freeway.
The victim noticed a vehicle following her as she left the gas station and got back on the 215 Freeway, the Police Department stated.
When she exited on Central Avenue, the vehicle was still following and then rammed into the back of her car as she slowed for a stop light at the end of the off-ramp.
The man then got out of his vehicle armed with a knife, robbed the victim, and attempted to sexually assault her, the Police Department stated.
He then got back into his car and was last seen driving southbound on the 215 Freeway.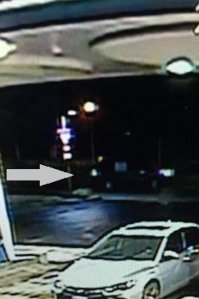 The attacker was described as a Hispanic man, about 30 to 35 years old, standing approximately 5 feet 8 inches tall with a skinny build, ungroomed facial hair, and was wearing a dark-color hooded sweatshirt.
His vehicle was described as an older model, box style, dark green SUV with a broken passenger side rear window.
An image of the vehicle released by authorities showed a piece of cardboard covering the broken window.
Authorities also released a sketch of the attacker in hopes of someone identifying him.
A second, similar incident in which a suspect rear-ended a woman before attempting to sexually assault and rob her occurred around 4 a.m. Thursday along the northbound 215 Freeway before the Blaine Street exit, according to a statement from the Riverside Police Department. Officers were unable to provide a suspect or vehicle description and said it was unclear whether the two events were related.
Anyone with information was asked to call the Police Department at 951-353-7125.
KTLA's Erika Martin contributed to this article.