This is an archived article and the information in the article may be outdated. Please look at the time stamp on the story to see when it was last updated.
Santa Ana police were seeking the public's assistance Tuesday finding a man who robbed a 15-year-old girl who later died of injuries sustained when she tried to prevent the robber from fleeing in a car.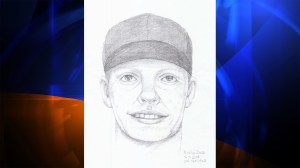 The robbery took place on July 3, as Rubi Rubio was walking home from school with her 7-year-old sister in the 1000 block of West Warner Avenue (map).
A man stopped her and asked for the time. When she pulled out her phone to check the man grabbed it and jumped into a light gray or silver Pontiac, which was waiting nearby, according to Santa Ana Police Cpl. Anthony Bertagna.
The Pontiac, driven by a second person, started to drive away when Rubio jumped on the trunk, according to a news release from the Santa Ana Police Department.
She held on for a "short period of time" and then fell off the car striking her head, Bertagna said.
Rubio was critically injured.
The girl's mother, Marisol Hernandez, described her daughter final moments as horrific, saying the teenager briefly opened her eyes and said "mom" before dying in the hospital on Saturday
Hernandez said her daughter was a hard worker.
She gave the teenager the phone only a week before her death and encouraged her to get good grades and help her brothers and sisters, Hernandez said.
The iPhone has been recovered, according to police.
The robber was described as Hispanic, in his late 20s to early 30s, 5 foot 8 inches to 5 foot 10 inches tall, and of medium build.
He was wearing a black baseball hat, white tank top and light-colored jeans, police said.
Anyone with information was asked to call the Homicide Unit at 714-245-8390 or OC Crime Stoppers 855-TIP-OCCS.
KTLA's Kennedy Ryan contributed to this story.