This is an archived article and the information in the article may be outdated. Please look at the time stamp on the story to see when it was last updated.
A man wanted on a $1 million murder warrant was arrested Friday at Los Angeles International Airport in connection with the 2015 death of a Ontario mother of three.
Tomas Sarinana was taken into custody by the Ontario Police Department as he entered the country on a flight from Mexico.
He has been a person of interest since the beginning of the investigation into the disappearance and death of 33-year-old Sally Mityas, according to a news release from the police department.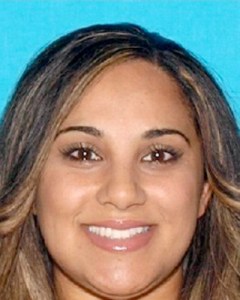 The young mother was reported missing on Sept. 4, 2015 by her boyfriend, Eddie Sarinana.
Her boyfriend's brother, Tomas Sarinana, told police Mityas left the family's Ontario home after having an argument with him over money.
Her disappearance was deemed unusual by investigators, who learned Mityas had left her car, cellphone and three children — ages 7, 5, and 1 — behind.
Mityas' body was discovered two weeks later in a field in Pomona, the department stated.
The cause of death was described as a sharp force injury to her chest, said Lt. David Smith with the Los Angeles County coroner's office.
Tomas Sarinana fled to Mexico before Mityas' body was found, making it difficult for investigators to locate him, the release stated.
The Los Angeles County District Attorney's office has filed murder charges against Tomas Sarinana, according to police.
The investigation is ongoing and investigators would like anyone with information to contact Detective Josh Burks at 909-395-2912.
Information can also be reported anonymously by calling WE-TIP at 800-78-CRIME or on-line at www.wetip.com.