This is an archived article and the information in the article may be outdated. Please look at the time stamp on the story to see when it was last updated.
Police are seeking an attacker who stabbed a man in the neck at Riverside Metrolink Station Sunday morning without any apparent reason, authorities said.
The stabbing took place about 8:15 a.m. at the Metrolink Station at 4066 Vine Street, Riverside Police Department officials said.
The victim, a 69-year-old man, was hospitalized in critical-but-stable condition, authorities said.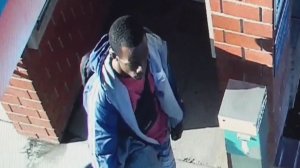 He had been visiting the area was and trying to catch a train home when he was stabbed, police said. He was walking with a friend at the time.
Though the assailant and victim briefly exchanged words prior to the stabbing, police said the attack seemed to be random and unprovoked.
Investigators brought search dogs to the scene to try and track the attacker's scent, Riverside police Officer Ryan Railsback said.
"We did come up with some leads based on the tracking. Unfortunately, the K-9s can only work so long before they get overheated," Railsback said. "But we've got some information our detectives will follow up with further."
He added that the public may be able to help detectives solve the case based on the suspect's picture.
"We're just hoping somebody's going to be able to easily identify him," the officer said.
The knife-wielding attacker was last seen running north along the train tracks.
Police described him as a Black man between 24 and 30 years old, with short hair. He wore a red shirt, blue jean shorts and ankle-high socks with no shoes.
Anyone with information is urged to contact Riverside police at 951-354-2007.