This is an archived article and the information in the article may be outdated. Please look at the time stamp on the story to see when it was last updated.
A man who is suspected of crashing into and seriously injuring a cyclist while allegedly driving under the influence in Laguna Niguel last February was arrested on the morning of Super Bowl Sunday, authorities announced this week.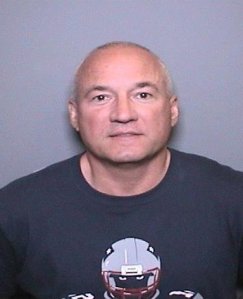 The crash occurred about 8:50 p.m. on Feb. 5, 2017 while the cyclist, Stephen Schenkenberger, was crossing Niguel Road from Ridgeway Avenue, according to the Orange County Sheriff's Department.
Schenkenberger was struck and suffered severe blunt force trauma. Sheriff's officials said the victim lost mobility and has had several months of rehabilitation.
The suspect, identified as Timothy Anthony Cronin, allegedly left the scene of the crash.
Investigators believe Cronin, 53, was on his way home from a Super Bowl party the night of the crash and may have been intoxicated when it occurred.
Investigators worked on the case over the past year and presented the evidence to the Orange County District Attorney's Office for review. The DA then issued an arrest warrant for Cronin on suspicion of felony hit and run and DUI.
The suspect was arrested about 9 a.m. on Super Bowl Sunday, one year after the crash, officials said.
Cronin was booked into Orange County Jail and was scheduled to be arraigned on Tuesday.
Editor's note: A previous version of this story had the incorrect spelling of the city where the crash occurred.