This is an archived article and the information in the article may be outdated. Please look at the time stamp on the story to see when it was last updated.
A man who is suspected of killing a bicyclist in a hit-and-run crash in an unincorporated area of Anaheim was taken into custody after a pursuit with authorities ended in a crash and an officer-involved shooting in Seal Beach early Sunday, officials said.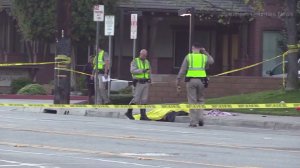 About 5:30 a.m. Anaheim Police officials responded to the 9500 block of Ball Road after the hit-and-run crash, the Los Angeles Times reported.
Officers spotted the suspect vehicle, a white SUV, and began a pursuit, but soon lost the vehicle, officials said.
Police in Seal Beach joined the pursuit and the suspect eventually crashed into a fence near the Seal Beach Naval Weapons Station, Sgt. Michael Henderson told KTLA.
The suspect, identified as Jason Roy Rocha, of Riverside, got out of his vehicle, simulated holding a firearm and an officer discharged his gun, Henderson said. Rocha was not hit and he was taken into custody without further incident. No one was injured during the incident, Henderson said.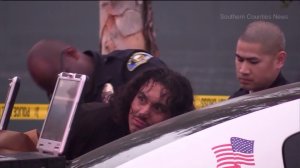 Rocha, 25, is held on suspicion of driving under the influence and hit-and-run, the Times reported.
The fatal crash is being investigated by the California Highway Patrol, while the officer-involved shooting will be investigated by the Seal Beach Police Department, Henderson said.
Family members of the bicyclist who was killed identified him as Encarnacio Salazar, 52, of Anaheim. He is survived by his wife and three children.
Salazar's niece, Cynthia Salvador, said her uncle was a "nice, caring" and "hardworking man."
"We're just really hurt with the news," Salvador told KTLA. "We didn't expect this."
"Him and his wife walked up and down here every day just doing what he had to do," neighbor Tracy Straughn Robinson said. "No one deserves to have their life taken like this."
Salazar's family has set up a GoFundMe page to help pay for funeral expenses.