This is an archived article and the information in the article may be outdated. Please look at the time stamp on the story to see when it was last updated.
A man accused of raping a 74-year-old woman in her Mentone home last month has been arrested, the San Bernardino County Sheriff's Department announced Tuesday.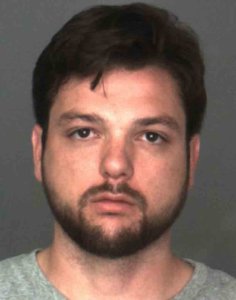 James Robert Hiles, 30, was taken into custody in Mentone on Monday after evidence collected from the scene implicated him in the crime, according to a sheriff's news release.
Hiles was booked into the Central Detention Center in San Bernardino on a charge of rape by force or fear, according to county inmate records. He is being held in lieu of $250,000 bail.
The victim told investigators that she was asleep in her home about 9:15 p.m. on Jan. 16, when she awoke to a man on top of her who was choking her, according to the release.
A struggle ensued before the suspect allegedly sexually assaulted the victim, injuring the woman during the attack. He fled when the residence's alarm system sounded, investigators said.
Hiles is expected to appear in court on Wednesday, according to his booking record.
Anyone with information about the case, or any other incident involving Hiles, is urged to call the We-Tip Hotline at 1-800-782-7463.
Tips can also be left by visiting the website www.wetip.com.