This is an archived article and the information in the article may be outdated. Please look at the time stamp on the story to see when it was last updated.
A man suspected of shooting of a West Covina police officer earlier this month was taken into custody early Thursday morning, authorities said.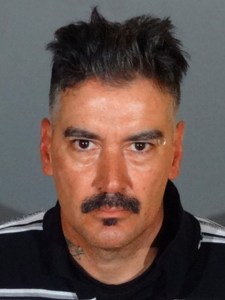 Jose Luis Chavez, 47, allegedly shot Officer Kenny Benitez multiple times on May 20 as the officer was trying to detain him.
Benitez, a nine year veteran of the force and a former Marine, was treated and eventually released from the hospital, but authorities were not immediately able to locate Chavez.
On Wednesday, officials in West Covina announced a $20,000 reward for information leading to his arrest.
Homicide detectives later discovered Chavez was hiding in the 1200 block of Foxworth Avenue in La Puente, the Los Angeles County Sheriff's Department stated in a news release.
He had been shot in the shoulder during the May 20 incident and was treated at a hospital after being taken into custody.
Deputies served a search warrant at the location and arrested Chavez without incident just after 2 a.m., the news release stated.
A person who was at the home Thursday said Chavez was in what was described as a "side house" on the property that the owner would rent out.
It was not immediately clear if the reward offer led to the arrest.
Chavez was expected to be booked for attempted murder of a peace officer, the Sheriff's Department stated.
KTLA's Cindy Von Quednow contributed to this story.