This is an archived article and the information in the article may be outdated. Please look at the time stamp on the story to see when it was last updated.
A man suspected of shooting a West Covina police officer last month has been charged with attempted murder, Los Angeles County District Attorney's Officials said Thursday.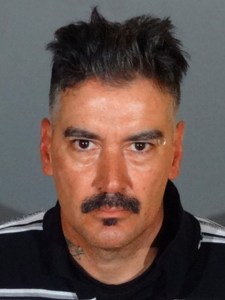 Jose Luis Chavez, 47, allegedly shot Officer Kenny Benitez multiple times on May 20 as the officer was trying to detain him.
Benitez, a nine year veteran of the force and a former Marine, was treated and eventually released from the hospital, but authorities were not immediately able to locate Chavez.
Chavez was arrested almost a week later hiding in a side house in La Puente, according to the Los Angeles County Sheriff's Department.
He was charged Thursday with attempted murder of an officer, assault on an officer with a semiautomatic firearm and possession of a firearm by a felon.
Chavez faces up to life in prison if convicted, DA officials said.