This is an archived article and the information in the article may be outdated. Please look at the time stamp on the story to see when it was last updated.
Los Angeles police were asking for the public's help Tuesday in locating a 58-year-old man accused of swindling a 92-year-old woman out of her home and her life savings.
Carlson A. Jackson knew his alleged victim, Mable Miles, since he was a boy growing up in Detroit, she told KTLA. She helped put him through college, she said.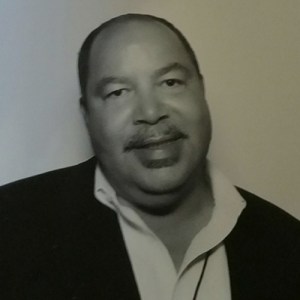 "He grew up with my nieces and nephews. He called me 'Aunt Mable,'" Miles said. "Now, I guess, don't be surprised at nothing people do."
The two reconnected last year when Jackson moved to Los Angeles and needed a place to stay. Miles welcomed him into her home.
"He came and told her that he would help her," said Miles' niece, Carol White. "He helped himself to all of her money."
As time passed, family members noticed that Jackson appeared to be trying to keep Miles from communicating with them, White said.
On May 7, relatives called Adult Protective Services when they realized that the Mid-City area apartment building Miles owned had been sold to Jackson's company, CAJ Properties, LLC, in May 2014.
"I didn't sell it to him. He took it," Miles said.
Jackson paid $250,000 for the building, located in the 1900 block of Palm Grove Avenue, police said. The amount was well under the $850,000 to $1 million the complex was appraised for, according to a news release from the Los Angeles Police Department.
Jackson allegedly opened a joint bank account in Miles' name and his and transferred the money to it, according to investigators.
He then disappeared, police said.
Notices were given to rental tenants saying Miles no longer owned the building. Rental checks for the property were rerouted to a P.O. box in Los Angeles where Jackson has been collecting them, according to LAPD.
White flew out from Atlanta to investigate and discovered that Jackson had drained her aunt's accounts, and the older woman was in bad shape.
"He was writing out the checks and having her sign them," White said. "There was no food when I got here. She couldn't feed herself. She could barely walk."
The building was free of debt and was Miles' only source of income and residency, according to LAPD.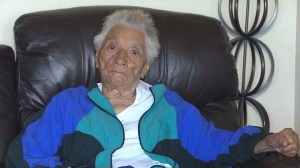 She had lived in the building for 40 years and has been left with no financial means to support herself, authorities said.
Jackson is described as a black man, 5 feet 11 inches tall and approximately 290 pounds.
He has connections in Detroit and Michigan.
Anyone with information on Jackson's whereabouts was asked to contact LAPD Wilshire Area Detective Veda Young at 213-922-8257.  During nonbusiness hours or on weekends, calls should be directed to 877-527-3247.