This is an archived article and the information in the article may be outdated. Please look at the time stamp on the story to see when it was last updated.
The Long Beach Police Department is seeking the public's help in identifying the man who committed a hate crime against a Muslim woman in the Bixby Knolls area.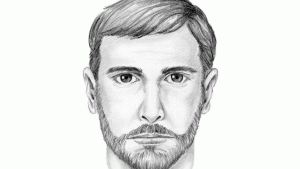 Authorities said the incident occurred around 4:30 p.m.  July 2 in the parking lot of a shopping center in the 4000 block of Atlantic Avenue.
Police say the assailant approached the woman from behind as she was loading items into the trunk of her car.
The man grabbed the woman's black hijab and began cursing at her as he forcefully pulled and twisted it off, police said.
Click here to read the full story on LATimes.com.
More Video: