This is an archived article and the information in the article may be outdated. Please look at the time stamp on the story to see when it was last updated.
A man who authorities have been attempting to locate for more than four years was arrested in Ojai Valley this week, officials said Sunday.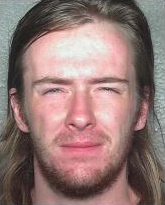 Greg Boren was arrested last Tuesday, Jan. 16, in Meiners Oaks — an unincorporated community just west of Ojai — but the Ventura County Sheriff's Office first announced the arrest on Sunday.
Though the 25-year-old was wanted by U.S. Marshals on suspicion of two counts of attempted murder, officials in Ventura County had not been searching for Boren and came across him by chance.
A deputy pulled over the car Boren was traveling in with another man around 11:30 a.m. Tuesday when she noticed its registration tags were expired. A brief investigation prompted the deputy to arrest both on suspicion of drug-related offenses, officials said.
Boren was driving the car but did not have identification. He allegedly told the deputy his name was Kyle Smith.
But he was fingerprinted as he was being booked into jail, and the check revealed his true identity.
The Greeley, Colorado, resident is accused of stabbing someone during a 2013 nightclub fight, according to the Denver Post.
A U.S. Marshals spokesperson told the newspaper Boren had "cut himself off from society" in attempt to evade capture.
Boren was being held in the Ventura County jail an is expected to appear in court in Ventura on Monday, inmate records show. However, sheriff's officials said he will eventually be extradited to Colorado to face the charges.