This is an archived article and the information in the article may be outdated. Please look at the time stamp on the story to see when it was last updated.
The man who police say confessed to burying the body of a missing nurse on his property in Lennox was charged with murder on Thursday, according to the Los Angeles County District Attorney's Office.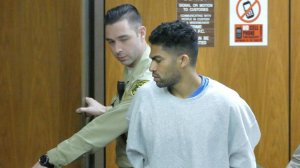 Jackie Jerome Rogers, 34, allegedly used a hammer to fatally beat 36-year-old Lisa Marie Naegle on Sunday, prosecutors said in a news release.
Rogers has been charged with a single count of murder, according to the DA's office. A special allegation that he used a deadly and dangerous weapon in the crime was also included in the felony complaint.
If convicted, Rogers faces 26 years to life in prison, according to prosecutors.
The defendant appeared in court in Inglewood Thursday afternoon, but his arraignment was postponed till Jan. 30. His hands were cuffed behind his back, and he wore a sweatshirt and sweatpants.
Naegle's family stared angrily at Rogers, who was serious and soft-spoken in the courtroom.
Rogers was arrested on Tuesday after his confession led investigators to a shallow grave — in the back yard of a home the 5000 block of West 106th Street — that contained the remains of a woman, according to the Los Angeles Police Department.
The body has not been identified, but police said they believe it is Naegle, a registered nurse who appeared in 2010 as a contestant on E! Television's "Bridalplasty" reality show.
Naegle hadn't been seen or heard from since early Sunday morning, when she called her husband to let him know that she was going to get food before heading home from a birthday party at the Alpine Village restaurant in an unincorporated area near Torrance.
Investigators believe Naegle was killed, Los Angeles Police Department Detective Meghan Aguilar said after the body was discovered Tuesday night.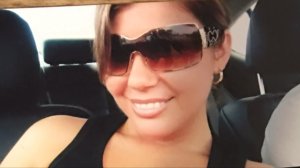 Family members told KTLA they contacted police after speaking with Rogers, who first told them he had attended the party with Naegle before changing his story when the relatives started grilling him over her disappearance.
A GoPro camera was rolling at the time Rogers was questioned at the family's home Monday night, and the family has released the footage to KTLA.
In the video, Rogers — who studied under Naegle at West Los Angeles College in Culver City, where she taught part time — admitted to having a relationship with the married woman. He told her relatives, "I'm not going to lie. I do — I did — like her, you know?"
He added, "I'll do anything. Like, I'll do anything for her. Like, I'm dead serious."
When asked if the two were having "relations," he responded, "Yes."
He also insisted that he had "nothing to hide from anybody," and showed one person his hands when prompted to do so.
Relatives asked if the two had left Alpine Village together early Sunday, and he told them that she had gone off on her own.
"I didn't trust a word he was saying. I was just like, 'You know more than what you're telling us,'" the victim's sister, Michelle Naegle, told KTLA.
"I want justice for Lisa," she added.
The family then went to the restaurant and obtained surveillance video that showed the pair leaving together. At that point, they called police.
After his arrest, Rogers was booked into jail on suspicion of murder and was being held on $2 million bail.
A motive for the slaying was still not known. Authorities have also not released a cause of death.
KTLA's Eric Spillman and Irving Last contributed to this story.