This is an archived article and the information in the article may be outdated. Please look at the time stamp on the story to see when it was last updated.
A Salinas man was charged with four felony counts after being found with two homemade bombs in his vehicle at a traffic stop in Brea on Tuesday night, authorities said.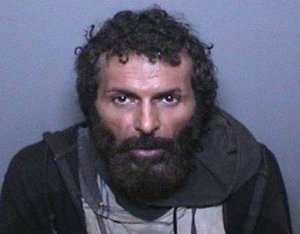 Saleh Ali, 47, was charged Thursday with intent to unlawfully make a destructive device, two counts of possession of a destructive device, and the sale and transportation of a destructive device, the Orange County District Attorney's Office announced Friday.
Brea Police Department officers pulled Ali over for having expired registration at a traffic stop in the area of South Orange Ave and Imperial Highway. Police say they found the two bombs when they checked his black Toyota Corolla.
The DA's office described the bombs as "improvised explosive devices," and said they were "containers covered in shrapnel."
The devices were taken by an Orange County sheriff's bomb squad and Ali was arrested and put in Orange County Jail. Police said Thursday his bail was set at $500,000.
If convicted as charged, Ali will receive a maximum sentence of 10 years in state prison.
He is due in court for a pre-trial hearing on Friday, Sept. 28.