This is an archived article and the information in the article may be outdated. Please look at the time stamp on the story to see when it was last updated.
A man who was fatally struck by a skateboard after police and witnesses said he harassed a customer inside a Santa Ana Starbucks last week was a registered sex offender, records showed.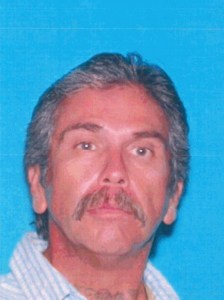 Ozro Robert Lee, 50, died in the incident, which occurred inside a Starbucks in a strip mall near South Bristol Street and West MacArthur Boulevard shortly after noon last Tuesday, according to the Santa Ana Police Department.
The Orange County coroner's office released Lee's name over the weekend.
According to the Megan's Law website, Lee was a registered sex offender.
A description of his offenses included annoying or molesting a child after illegal entry into inhabited dwelling, and indecent exposure with prior conviction for the offense, the record showed.
Lee was sentenced to four years in prison in 2012 after he was convicted of breaking into a Stanton home and masturbating in front of a partially paralyzed grandmother and her two young granddaughters, according to the Orange County Register.
A jury found him guilty of first-degree burglary, indecent exposure and child annoyance, the newspaper reported at the time.
It was not immediately clear how much time he spent in prison, or when he was released.
In the fatal incident last Tuesday, two witnesses told KTLA that the man later identified as Lee was pacing back and forth outside the coffee shop, and bothering customers. At some point, he started punching the store's window.
Lee then went inside and approached a 20-year-old skateboarder aggressively, prompting the young man to get up and hit him once in the head in what witnesses described as an act of self-defense.
"He just came abruptly into the store, looked at the kid, and said, 'Did I stutter?'" said witness Jocelyn Martinez. "He took a step forward towards the kid as if he were going to attack him, and that's when the kid hit him with the skateboard."
The man fell to the ground and was later pronounced dead, Santa Ana police Cpl. Anthony Bertagna said at the scene that day.
A cause of death has not yet been determined.
The skateboarder initially ran out of the Starbucks, but stayed at the scene and was cooperative with investigators.