This is an archived article and the information in the article may be outdated. Please look at the time stamp on the story to see when it was last updated.
A federal court on Friday rejected an appeal by a man sentenced to death for killing four people and seriously injuring several others during a 1980 robbery at a Los Angeles Bob's Big Boy.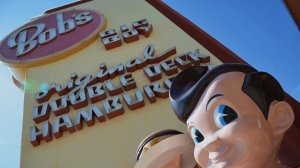 Ricardo Rene Sanders, convicted of four first-degree murders, challenged his conviction and sentence on various grounds. His key contention was that eye witnesses lied during his 1982 trial.
A three-judge panel of the U.S. 9th Circuit Court of Appeals unanimously rejected Sanders' challenges, deciding that he had failed to prove the witnesses lied or that the prosecutor knowingly put on false testimony.
The deadly robbery occurred about 2 a.m. on Dec. 14 at the Bob's Big Boy on La Cienega Boulevard. Sanders and an accomplice, Franklin Freeman Jr., forced their way into the restaurant just as it was closing, the court said.
Read the full story on LATimes.com.