This is an archived article and the information in the article may be outdated. Please look at the time stamp on the story to see when it was last updated.
A man who threw his 4-year-old daughter to her death off a Palos Verdes cliff was sentenced Friday to life in prison without parole, nearly 15 years after the murder and following three criminal trials.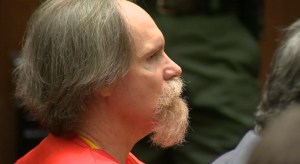 Cameron John Brown, 53, was sentenced in a downtown Los Angeles courtroom for throwing his child Lauren Sarene Key off 120-foot cliff in Rancho Palos Verdes during a hike in November 2000.
He hated the girl's mother and was tired of paying child support, the prosecutor had told the jury, which found him guilty of first-degree murder in May, after deliberating for 1 1/2 days.
He was also found guilty of the special circumstances of having killed his daughter for financial gain and lying in wait, the Los Angeles County District Attorney's Office said.
Lauren's mother, Sarah Key-Marer, moved some in the courtroom to tears with her statement to Brown, her former boyfriend.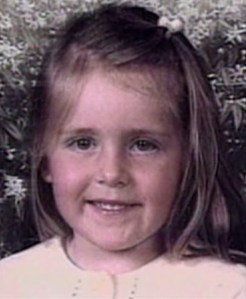 "I miss her nuzzling her face against mine, and whispering softly in my ear, 'I love you, mummy,'" Key-Marer said. "Mr. Brown, you'll never take her memory from us."
Brown stared straight ahead as the judge read the sentence, showing no reaction. He sat shackled, in an orange jail jumpsuit, bearded and looking considerably older than in previous court appearances in his third trial.
Prosecutor Craig Hum told Key-Marer he could not imagine what she had been through over the nearly 15 years since her daughter's death.
"There are some crimes that are so horrendous, they just boggle the mind, they make you question our humanity," Hum said in court. "She was 4 years old."
The jury visited the Rancho Palos Verdes cliff from which the girl fell — Inspiration Point. That was an important factor in jurors' decision, the foreman told the Los Angeles Times in May.
"It didn't seem likely that a 4-year-old girl would be up there of her own volition," the foreman said.
Two previous juries had found Brown guilty but had deadlocked on whether to convict the defendant of murder or involuntary manslaughter.
Brown's wife maintained her husband's innocence, and said she plans to appeal the case.