This is an archived article and the information in the article may be outdated. Please look at the time stamp on the story to see when it was last updated.
A man stopped at a Los Angeles International Airport checkpoint Friday, prompting a major police response, was carrying multiple World War II replica weapons in his truck, authorities said.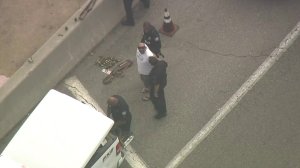 At about 8:30 a.m., the Los Angeles Airport Police Department announced that police activity had prompted traffic diversions at the airport.
A short time later, an LAX media relations spokesperson said authorities had stopped a man with what was believed to be a firearm at an airport checkpoint.
Sky5 video showed a white truck being investigated by authorities.
Police decided to search the truck after they say the man inside made suspicious statements, Airport Police Department Officer Rob Pedregon said.
What appeared to be multiple weapons could be seen in the street as officers investigated nearby.
Officials later determined the man to be a World War II enthusiast and discovered the items were actually inert replica items. One was apparently an old rifle replica.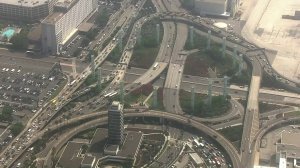 At one point, a Los Angeles Police Department bomb squad had been sent to assist with the situation.
The man was not arrested but was questioned and later released, authorities said.
The incident impacted traffic at the airport.
LAX Travelers expect delays heavy traffic due to Police Activity.

— LA Airport PD (@LAAirportPD) August 17, 2018
All Traffic Lanes have been opened into the Airport. Police Activity has been concluded.

— LA Airport PD (@LAAirportPD) August 17, 2018
KTLA's Jennifer Thang contributed to this report.