This is an archived article and the information in the article may be outdated. Please look at the time stamp on the story to see when it was last updated.
An investigation was underway Friday after the bodies of a man and a woman were found inside a Santa Clarita home.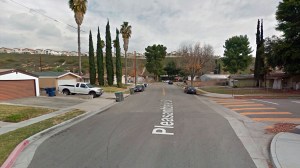 Deputies were sent to the home in the 19000 block of Pleasantdale Street on Thursday after a caller noticed a strong odor coming from the house and reported not seeing the residents for several weeks, the Los Angeles County Sheriff's Department stated in a news release.
Investigators entered the home and found the bodies of a man and a woman inside, the Sheriff's Department stated.
Both bodies were in the advanced stages of decomposition, according to the news release.
The man and woman, who were not identified, were believed to have lived in the home, investigators said.
Autopsies would be conducted to determine the cause of death, but no foul play was initially suspected, the Sheriff's Department stated.
Anyone with information was asked to contact the Sheriff's Department at 323-890-5500.
Those who prefer to remain anonymous can call Crime Stoppers at 800-222-TIPS (8477).