This is an archived article and the information in the article may be outdated. Please look at the time stamp on the story to see when it was last updated.
Residents were returning to their homes above Highland where a brush fire grew to 900 acres Tuesday night, officials said.
The blaze started about 3:20 p.m. in the chaparral along Highway 330 at Highland Avenue in the San Bernardino National Forest, according to the incident information page for the fire. As of Tuesday night, the fire was at zero percent containment.
By 8:30 p.m. there were about 500 firefighters on scene battling the flames.
Two crew members were injured — one from the San Bernardino County Fire Department was burned, another from U.S. Forest Service stung by bees — and both were taken to the hospital for treatment, firefighters said.
Although mandatory evacuations had been issued in the area initially, residents were allowed to return to this homes just before 9 p.m., forest service officials said.
Firefighters for the San Bernardino County Fire Department and CALFIRE were responding to the blaze, which was first reported at 10 acres.
The South Coast Air Quality Management District issued a smoke advisory in the area because the smoke from the fire is affecting air quality. Residents in Arrowbear, Big Bear, Running Springs and the high desert will see and smell smoke.
Local resident Wilfred Adu-Beng described it as a "big ol' giant monster fire" and said when he first saw the flames it looked like someone had dropped a nuclear bomb.
"It's a very peaceful community, so I'm glad it's safe and still in tact," he said.
Hannah Reed said she could see the blaze from her home's window.
"We've lived here for 15 years and never seen a fire got this close, so it's scary," she told KTLA.
Highway 330 was closed from Highland Avenue to Live Oak near Running Springs but reopened around 10 p.m.
Water drops over #MartFire near Church St pic.twitter.com/J9V33OQwy6

— Micah Escamilla (@MicahEscamilla) June 27, 2017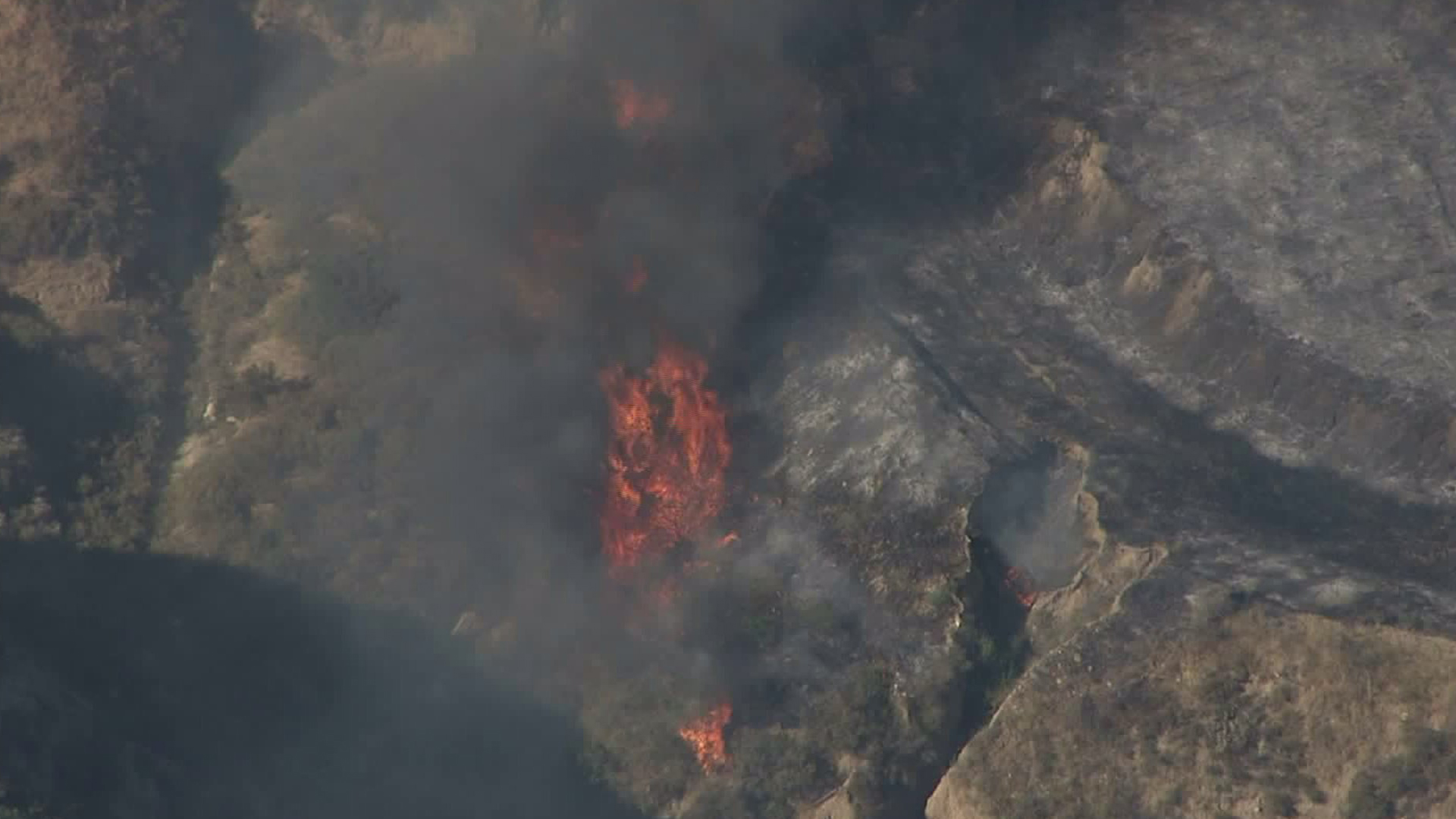 #MartFire: MANDATORY EVACUATIONS east of OrchardRd, north of HighlandAve, west of ChurchSt.

— SB County Fire (@SBCOUNTYFIRE) June 27, 2017
Evacuation center at the highland YMCA. 7793 central Ave, highland

— Highland Police (@HighlandPolice) June 28, 2017