This is an archived article and the information in the article may be outdated. Please look at the time stamp on the story to see when it was last updated.
Los Angeles police detectives on Sunday were investigating a burglary that occurred at the home of the pop singer Miley Cyrus, officials said.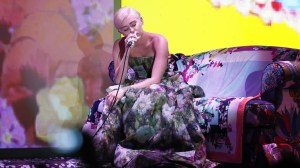 Officers responded about 4 p.m. Friday to a radio call reporting the incident, according to a news release issued by the Los Angeles Police Department.
"A male and female scaled a fence to gain access to the property," located in the North Hollywood area, the release said.
After gaining access to the residence and garage, the two intruders "removed property including jewelry and a 2014 white, 4-door Maserati Quattroporte," the LAPD said.
No one was home at the time of the break-in, according to police.