This is an archived article and the information in the article may be outdated. Please look at the time stamp on the story to see when it was last updated.
Corrections officials Thursday were searching for a maximum-security inmate from a San Diego prison who escaped while being transported back to the prison following a court proceeding in Tennessee.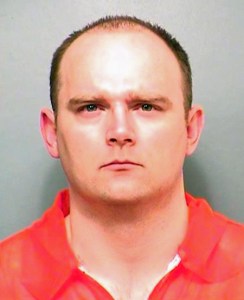 Joshua Lee Drinnon, 35, was being driven back to the Richard J. Donovan Correctional Facility by Inmate Services Corporation Wednesday evening when he escaped at a rest stop on Interstate 80 about five miles outside Princeton, Illinois, according to a news release from the California Department of Corrections and Rehabilitation.
Drinnon managed to get out of his restraints, run past the transporting officers and scale a fence before running into a cornfield, according to the news release.
About 100 officers, including search dogs and air support were searching for Drinnon, who was described as a white man about 6 feet tall and weighing nearly 240 pounds. He has blue eyes and brown hair, according to the news release.
Drinnon was serving a 17-year sentence for robbery — his second strike — and was scheduled to be released in 2025. Following his release, Drinnon was to be transported to Tennessee to serve a six-year sentence for aggravated robbery.
Anyone seeing Drinnon or having any information of his whereabouts was asked to contact law enforcement or call 911.