This is an archived article and the information in the article may be outdated. Please look at the time stamp on the story to see when it was last updated.
 The mayor of Bell Gardens was fatally shot Tuesday afternoon in a dispute with his wife, who was briefly detained, authorities said.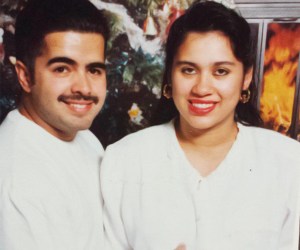 Authorities on the scene of the shooting told reporters that 45-year-old Mayor Daniel Crespo died after being shot multiple times in the torso by his wife, who was identified as Levette Crespo, 43.
Their 19-year-old son tried to intervene in an argument between the couple in their bedroom at about 2:30 p.m., Los Angeles County Sheriff's Department Lt. Steve Jauch said.
As father and son struggled, Levette Crespo produced a firearm and shot her husband, according to Jauch.
Daniel Crespo was pronounced dead at the hospital.
The teenager, Daniel Crespo Jr., suffered facial injuries in the struggle and was treated at a local hospital. He voluntarily went to the police station where his mother was being questioned to give his side of the story.
Late Tuesday, detectives determined that no arrests would be made at this time.
"The facts of the case will be presented to the Los Angeles County District Attorney's Office who will determine if criminal charges will be filed," according to sheriff's officials.
Homicide detectives were assisting the Bell Gardens Police Department with the investigation at the home in the 6300 block of Gage Avenue (map).
Aerial video showed investigators on scene at the Gage Avenue address just before 5 p.m. They appeared to be working inside a gated residential complex called Viñas la Campana.
William Crespo spoke to his brother shortly before he was killed and said the couple had been arguing about money.
Neighbors expressed shock over the shooting, describing the couple as "loving" and Daniel Crespo as "a beautiful person."
Crespo relocated from New York City to Bell Gardens in 1987, according to his biography on the city's website.
"In 1986, Mayor Crespo, a young teenager, married his high school sweetheart and has been married ever since," the bio page states.
He had a daughter born in 1987 and a son in 1994.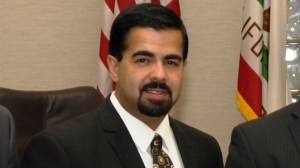 Crespo was elected to City Council in 2001.
Los Angeles County CEO Bill Fujioka said on Twitter that he was "thinking about" Crespo, calling him a longtime county probation employee with more than 21 years on the job.
Bell Gardens is a city of about 43,000 residents around 10 miles southeast of downtown Los Angeles.
KTLA's Scott Williams and Nidia Becerra Tijerino contributed to this article.
More Video: