This is an archived article and the information in the article may be outdated. Please look at the time stamp on the story to see when it was last updated.
A music teacher at a Maywood high school was charged Friday with allegedly hitting a student earlier this month, the Los Angeles County District Attorney's Office said.
Marston Riley, 64, was charged with one misdemeanor count of corporal injury to a child, according to the DA's news release.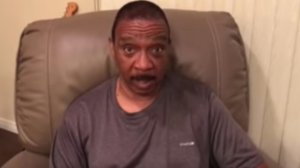 Riley was taken into custody on Nov. 2 on suspicion of getting into a brawl with a student at Maywood Academy High School, the L.A. Police Department said.
Despite the criminal charges, multiple students have defended Riley over the past month, saying that the classmate involved had pushed him to the brink.
Community members also raised more than $180,000 for the teacher on a GoFundMe page.
Before the brawl, students said Riley asked their classmate to leave the room because he wasn't wearing a proper uniform. The student refused, and cellphone video captured by another student shows him insulting and provoking Riley.
The footage shows the student using profanity and a racial slur against the teacher and throwing a basketball at him. Riley then pulled out his cellphone to call for backup, but eventually lost his composure and swiftly and unexpectedly punched the boy in the face.
The brawl between the student and teacher lasted about 30 seconds before school officials ended it.
Riley was released on $50,000 bail the following day, officials said. His arraignment had been scheduled for Friday, but was continued to Jan. 4.
If convicted, Riley will face a maximum of one year in county jail.