This is an archived article and the information in the article may be outdated. Please look at the time stamp on the story to see when it was last updated.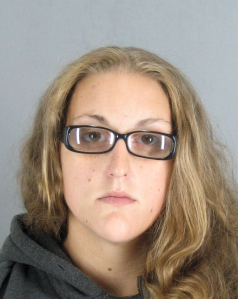 A McDonald's cashier is facing an attempted murder charge after giving birth to a boy while at work and then trying to flush the newborn down a toilet inside the Redwood City restaurant, prosecutors said.
Sarah Lockner was working as a cashier at the McDonald's restaurant on Chestnut Street on the evening of Sept. 4 when she complained of stomach pain, according to the San Mateo County district attorney's office.
During her night shift, prosecutors said, the 25-year-old Redwood City woman visited the restaurant's bathroom multiple times, to the concern of a co-worker.
When the co-worker entered the bathroom to check on Lockner, prosecutors said, there was blood on the floor.
Read the full story on LATimes.com.