This is an archived article and the information in the article may be outdated. Please look at the time stamp on the story to see when it was last updated.
California Lottery officials announced Tuesday that a ticket purchased in San Jose matches all six numbers in $636 million Mega Millions drawing.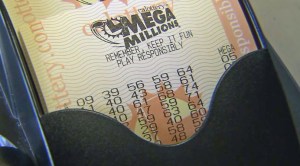 The winning numbers drawn on Tuesday were: 8, 20, 14, 17, 39 and the Mega Ball: 7
"I know we got a winner in California," lottery spokesman Alex Traverso told CNN news. "Somebody's going to put a lot of money in their bank account real soon."
The winning ticket was purchased at Jennifer's Gift Shop, which is located at 1818 Tully Road #154B in San Jose.
Two other tickets sold in California matched five numbers, missing only the Mega number. Both of these tickets were purchased in San Diego County.
One ticket was sold at Fuller Liquor and Deli, which is located at 3896 Rosecrans St. in San Diego. The other ticket was sold at Square Bottle Liquor, which is located at 21 Naples in Chula Vista.
It was unclear how many other winning tickets were sold.
The game is played in 43 states, plus the District of Columbia and the U.S. Virgin Islands.
For the latest drawing, the estimated lump sum payout on $636 million would be $341.2 million, lottery officials said.