This is an archived article and the information in the article may be outdated. Please look at the time stamp on the story to see when it was last updated.
Mourners gathered in Riverside Tuesday for a memorial service honoring California Highway Patrol motorcycle Sgt. Steve Licon, who was killed by a suspected DUI driver in Lake Elsinore earlier this month.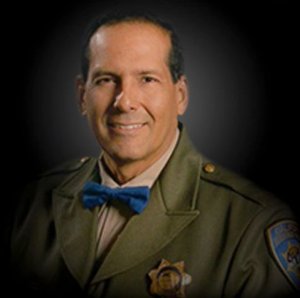 "He was one of the hardest working people I ever met," CHP Chief Bill Dance said during the service held at Harvest Christian Fellowship in Riverside. Licon was killed while stopped on the right shoulder of the southbound 15 Freeway on April 6. A vehicle that veered out of the freeway's traffic lanes struck Licon, who suffered major injuries and died later that day. His wife Ann, daughter Marissa and brother Daniel all spoke during Tuesday's service. "My husband was my protector, my strength, my love, my heart … I was so blessed and proud to be his wife," Ann Licon said. Marissa Licon said her dad loved God, family, friends, motorcycles and John Wayne.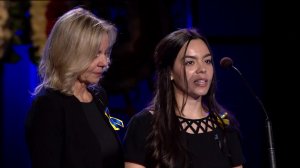 "To me my dad was invincible … Never did I imagine that my dad would not be here to see me graduate college or walk me down the aisle. Dad I will miss you forever," she said. Daniel Licon talked about his brother's only son Nathan, who was born with a disability. "My brother cared for Nathan with absolute grace and compassion," Daniel Licon said. Nathan died when he was just 12 years old, he said. Marissa Licon said it brought her peace to know that her father was now "in heaven with Nathan." The memorial service was preceded by a procession involving dozens of CHP motorcycle officers, which led Steve Licon's casket from Acheson and Graham Mortuary to Harvest Christian Fellowship. A memorial account has been set up through the California Association of Highway Patrolmen Credit Union for Licon's family. Donations can be made online at
https://cahpcu.org/SergeantSteveLiconMemorialFund
, or may be mailed to the CAHP Credit Union, P.O. Box 276507, Sacramento, CA 95826. Condolences can be sent to the California Highway Patrol, Riverside Area, 8118 Lincoln Ave. Riverside, CA 92504.