This is an archived article and the information in the article may be outdated. Please look at the time stamp on the story to see when it was last updated.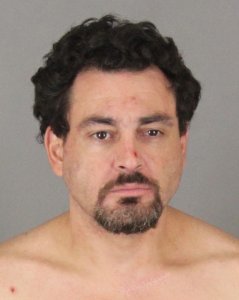 A Menifee man is accused of forcing sex acts upon an underage boy he met online and allegedly offered to other men for sex, and authorities are searching for any additional victims the defendant may have met the same way.
David Everett Leibowitz, 40, has been charged with nine felony counts including sodomy by force or duress, oral copulation by force or duress and inducing or persuading a minor to engage in a commercial sex act, the Riverside County District Attorney's Office said in a news release.
Inmate records show he is also charged with false imprisonment, child abduction, sexual penetration with a minor under 18, lewd and lascivious acts with a child under 14 and sending or possessing obscene material.
Leibowitz allegedly met the victim through a dating website in 2015, when the victim was under 18 years old.
He subsequently committed multiple violent sex acts with the minor, according to prosecutors.
Officials also allege that he would invite other men over to his home to have sex with the victim.
The defendant was previously convicted in 2004 of committing a lewd act on a child under the age of 14 in Riverside County Superior Court.
Investigators believe the 40-year-old may have used the internet to contact and meet other victims, and are asking anyone with information to come forward.
Leibowitz was arrested Aug. 13 in Corona and was being held at the Southwest Detention Center, according to inmate records.
The defendant could face a maximum sentence of life in prison without parole, if convicted as charged, prosecutors said.
He is expected to be arraigned Sept. 5 at the Hall of Justice in Riverside.
Anyone with additional information can contact DA Investigator Sean Freeman at 951-955-5400 or Murrieta Police Detective Jason Jones at 951-304-2677 ext. 6809.