This is an archived article and the information in the article may be outdated. Please look at the time stamp on the story to see when it was last updated.
An 18-year-old man died after being found shot in Menifee early Saturday morning after going to a house party, authorities and family stated.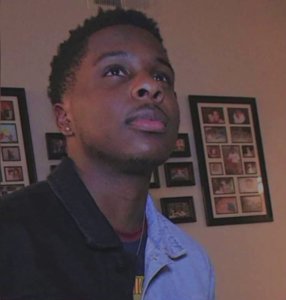 Devaughn Perkins was the victim of the shooting, said his family to KTLA.
"It was tragic and whatever adjective you can come up with," said his father Cory Anderson. "It's all of that and more."
Menifee police responded about 12:10 a.m. to a report of a shooting in the area of Cleary Street and Michener Drive, according to a news release issued by the Riverside County Sheriff's Department. Officers located a victim, who was unresponsive in the street, the statement read.
Authorities performed life-saving measures, but he died from injuries sustained in the shooting, officials said.
"You're not going to look him up and see he has a rap sheet," said mother Ernestine Anderson. "People are not going to have a bunch of negative things to say about him. They just took someone great before their time."
Perkins was home from his first year of college when he went to the house party, said his brother Rodrick Futrell.
Grandmother Sandra Perkins could not understand what led to the death of her loved one.
"Stop the violence," she said. "Think before you act. Take time and figure out can this be handled a different way."
The gunman was still at large, according to the news release. The deadly shooting remained under investigation.
Anyone with information about this case was asked to contact the Menifee Police Department at 951-210-1000.
KTLA's Wes Woods II contributed to this story.