This is an archived article and the information in the article may be outdated. Please look at the time stamp on the story to see when it was last updated.
After nearly five months of testimony, much of it focused on the mental and physical health of one of the world's most celebrated entertainers, the Michael Jackson wrongful death case moved closer to a verdict Monday as the judge read her instructions to jurors.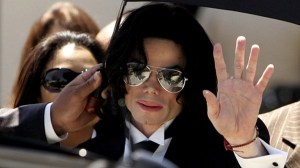 The Jackson family's attorneys will give their closing arguments Tuesday, followed the next day by lawyers for concert producer and promoter AEG. On Thursday, the Jacksons' lawyers will do their rebuttal.
After that, the case will be in the hands of the jurors.
Because of the expected media crush, final arguments have been moved to a much larger courtroom, one that holds more than 300 people. The courtroom where the trial played out holds about 50 people, and at one point the fire marshal forced the court to reduce the number of spectators.
Click here to read the full story on LATimes.com.