This is an archived article and the information in the article may be outdated. Please look at the time stamp on the story to see when it was last updated.
A Laguna Niguel man was arrested Tuesday after sheriff's deputies responding to a domestic violence call discovered military-style weapons and potentially explosive materials inside the home, officials said.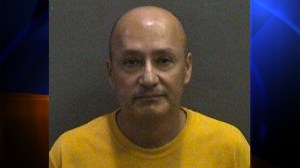 Deputies arrived at the home, which is located in a gated community in the 100 block of Fairlane Road (map), at about 12:45 a.m. and arrested Juan Jesus Martinez, of Laguna Niguel, in connection to a domestic violence call, according to a news release from the Orange County Sheriff's Department.
While on the call, deputies saw a number of military-style weapons and grenades in the home and the garage, Lt. Jeff Hallock of the Sheriff's Department confirmed.
Investigators returned to the home around 12:30 p.m. with a search warrant and found 30 to 40 rifles, several inert military ordnance and materials that could be used to make homemade explosives, according to the news release.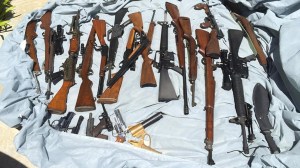 Martinez, 56, was then also arrested on suspicion of possession of substances with intent to create a destructive/explosive device.
Martinez was being held on $500,000 bail and was scheduled to appear in court on Thursday, according to the news release.
The department's Hazardous Devise Squad was called in to collect the items, the Sheriff's Department stated in a news release.
None of the surrounding homes were evacuated during the investigation, Hallock said.