This is an archived article and the information in the article may be outdated. Please look at the time stamp on the story to see when it was last updated.
A man whose early release from a Los Angeles County jail prompted a frantic search from family members on Tuesday was found safe on Wednesday morning, authorities said.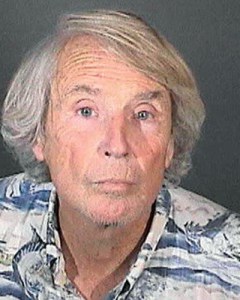 Mike Farrell, who was the subject of a search effort, was found at Union Station in downtown Los Angeles about 10 a.m., according to Sgt. Veronica Chau of the sheriff's Transit Services Bureau.
The county sheriff's department had asked for help finding Farrell, a Frazier Park resident, who had last been seen at County-USC Medical Center at 1:30 a.m. Tuesday.
The sheriff's department called Farrell a "critically missing elderly man" after a Los Angeles Times column stated Tuesday that family members had been assured by deputies that he would not be release from jail until they arrived to pick him up.
When his brother went to jail to fetch him early Tuesday, Farrell had already been released, the newspaper reported.
Farrell had been arrested on suspicion of driving under the influence, but his alcohol test results were negative, his attorney told The Times. His family said Farrell, who they described as being in the early stages of Alzheimer's, may have had a seizure.
Sheriff's officials said Farrell had been taken to the hospital from jail, but he left before getting treated there, according to The Times.