This is an archived article and the information in the article may be outdated. Please look at the time stamp on the story to see when it was last updated.
A Twentynine Palms woman who suspected her husband was having an affair with the young wife of a U.S. Marine who went missing over three weeks ago told a friend that the woman's body would never be found, recently obtained court documents show.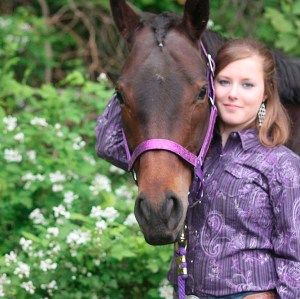 Erin Corwin was three months pregnant when she was reported missing June 28. She was last seen at her residence and her car was found nearby less than a week later.
Investigators believe Corwin, who was 19 years old at the time of her disappearance, was having an affair with neighbor Christopher Brandon Lee and the two planned to go hunting the day she was last seen, according to an affidavit in support of a search warrant dated July 4 and obtained by The Desert Sun on Monday.
In a statement Tuesday, the Sheriff's Department acknowledged the search warrant and the arrest of Lee on unrelated charges, but said the search for evidence of foul play in Corwin's disappearance was continuing.
While interviewing Isabella Megli, the owner of a ranch where Corwin and Lee volunteered, authorities learned that Lee's wife Nicole had made several comments to her about the investigation, the affidavit stated.
"Nicole told Isabella that without a body the detectives did not have a case against them and the detectives would never find the body," the affidavit stated.
Nicole also said investigators had searched her residence but missed something because they didn't go through the garage.
She also "berated Lee in front of Isabella about not being able to keep his lies straight when he was interviewed by detectives because he was dumb."
Nicole and Lee had been storing belongings, including a firearm, at the ranch in preparation for a move to Alaska, the affidavit stated.
Lee was later arrested on July 4 for having a "destructive device" but released from custody after posting bail two days later, according to a Sheriff's Department press release.
On Tuesday, the San Bernardino County Sheriff's Department announced that investigators were "looking for a crime scene" and "evidence of foul play" in Corwin's disappearance, but said there was "still not enough evidence to rule out that Erin Corwin could be voluntarily missing."
The department's statement acknowledged that Lee's connection to Corwin prompted a search warrant that led to Lee's "destructive device" arrest.
"Further information regarding the facts outlined in the search warrant will not be discussed," the Sheriff's Department statement read. "It is unfortunate such extensive details were released regarding this investigation because it can affect the outcome of the case."
Officials have not named any suspects, but the affidavit showed investigators previously suspected something occurred during Corwin's planned hunting trip with Lee.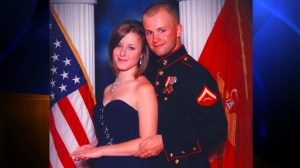 "It is highly likely Erin could have been harmed by an unknown firearm," court documents stated. "Sometime after Erin left with Lee, her phone was deactivated (turned off). Detectives believe if Erin was injured and left an undisclosed location, she would not be able to call for help."
Although Lee originally told authorities he did not know Corwin well, he later said they had kissed and grown close. He also said he went hunting on June 28, but not with Corwin.
Erin Corwin was described as 5 feet 2 inches tall, weighs 120 pounds, and has brown hair and blue eyes.
Anyone with information was asked to contact the San Bernardino County Sheriff's Specialized Investigations Division-Homicide Detail at 909-387-3589.
Those who wish to remain anonymous can call the We-Tip Hotline at 1-800-78-27463 (1-800-78-CRIME) or leave information on the We-Tip Hotline at http://www.wetip.com.