This is an archived article and the information in the article may be outdated. Please look at the time stamp on the story to see when it was last updated.
Redding mother Sherri Papini was found on the side of a road beaten, chained, with a bag over her head and weighing only 87 pounds, her husband said in his first comments on her abduction.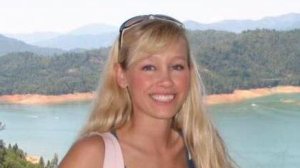 In a statement to "Good Morning America," Keith Papini also strongly rejected Internet speculation that Sherri was not actually kidnapped.
"We are not going to allow those people to take away our spirit, love, or rejoice in our girl found alive and home where she belongs," he wrote. "I understand people want the story, pictures, proof that this was not some sort of hoax, plan to gain money, or some fabricated race war. I do not see a purpose in addressing each preposterous lie."
Authorities investigating the case have also said they have no reason to disbelieve her story.
Click here to read the full story on LATimes.com.