This is an archived article and the information in the article may be outdated. Please look at the time stamp on the story to see when it was last updated.
A missing Pasadena woman, 79, was found Sunday morning, according to the Pasadena Police Department.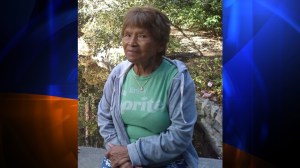 Edie Pineda walked away from her residence around 6 p.m. Saturday and had no known destination, according to a statement from the Pasadena Police Department.
Pineda was last seen in the 100 block of South Allen Avenue, and was found a couple miles away in the area of Altadena Drive and New York Drive in Pasadena.
A passer-by saw Pineda, recognized the missing woman from an alert they had seen earlier, and reported the sighting to police who found Pineda within minutes, the police advisory stated.