This is an archived article and the information in the article may be outdated. Please look at the time stamp on the story to see when it was last updated.
The Los Angeles County Sheriff's Department announced Tuesday afternoon that it has concluded the search for a missing 29-year-old mother after they made "affirmative identification" of her based on several public sightings.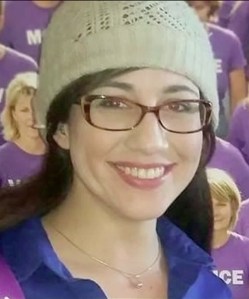 Kristin Whitney Ghilardi was reported missing last Friday, but had not been since seen she visited a friend in the Canyon Country area on Wednesday.
Detectives said she has been spotted at several local businesses in the Ventura and Northridge areas.
Ghilardi "did not appear to be in distress and appeared to be doing fine," a news release from the Sheriff's Department stated.
She left the Santa Clarita area "voluntarily," investigators said. They did not know why she did not notify her family and friends of her whereabouts.
Ghilardi volunteers with a homeless outreach program, and had told a friend on Wednesday she was going to take a man named Patrick, whom she had met at a Ventura beach last month, to see his parole officer in Simi Valley, the missing woman's family said earlier in a statement.
When she did not pick up her 10-year-old son from school or daycare last Wednesday, relatives said they became concerned.
The department has not released any further information about the case.
Correction: An earlier version of this story incorrectly spelled the woman's last name. The post has been updated.