This is an archived article and the information in the article may be outdated. Please look at the time stamp on the story to see when it was last updated.
A Simi Valley woman who has been missing since Monday was rescued and hospitalized after passersby heard cries coming from her crashed SUV over the side of a roadway in the Santa Monica Mountains, authorities said.
Jenifer Duron, 40, had last been seen leaving her Simi Valley home Monday morning, driving her 2014 white Kia Sorento. She told family members she was going to Malibu for a run on the beach, according to the Simi Valley Police Department.
Then, on Wednesday morning, a white Sorento with a license plate matching Duron's was found over the side of Latigo Canyon Road at Newton Motorway (map) in an unincorporated area north of Malibu, aerial video from Sky5 showed.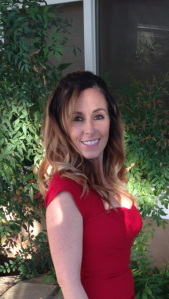 Passersby had overheard screams coming from the bottom of the cliffside and then saw the vehicle, according to a Facebook post from the sheriff's Malibu Search and Rescue Team, which responded alongside park rangers and the Los Angeles County Fire Department.
Erik Franco, reserve sheriff's deputy with the team, said he was one of several rescuers who lowered into the canyon. He immediately asked the victim's name and if she was from Simi Valley, he said.
"You could tell … she had been down there for a while," Franco said. "She was very happy to see us."
She had been waiting in the vehicle for nearly two days, according to county fire Capt. Keith Mora. It was not clear why she lost control of her vehicle, he said.
The SUV was upright in a canyon area about 50 to 75 feet below the roadway, sheriff's reserve Capt. David Katz said.
Duron was conscious and talked to rescuers, who put her on a backboard and then into a rescue basket that was raised to the roadside in a "low-angle rescue." The woman was driven via ambulance to a waiting nearby Fire Department helicopter that airlifted her to UCLA Medical Center.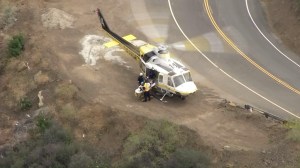 She had minor injuries but needed help and her cellphone did not work, Mora said.
"It's unfortunate she was there for two days, but we're real thankful that she turned out to be OK, that it was minor injuries," Mora said. "If it weren't for the passersby that heard her call for help and let us know by calling 911, we wouldn't have located her. … In this situation, it saved someone's life."
Katz told KTLA he was on scene and confirmed the patient was Duron.
Cmdr. Joseph May of Simi Valley police told KTLA the department had been told by sheriff's officials that the victim was Duron, but May said he had not been able to reach his own police investigators working the case to confirm the patient's identity.
More Video: