This is an archived article and the information in the article may be outdated. Please look at the time stamp on the story to see when it was last updated.
A mistrial was declared Thursday in the case of an Irvine father who was accused with his wife of planting drugs in the car of a PTA volunteer with whom they had a dispute, then allegedly reporting the narcotics to police.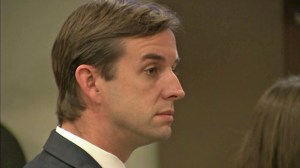 Eleven members of a Santa Ana Superior Court jury wanted to convict Kent Easter, 40, but one member did not.
An attorney for Easter had said his client was duped by his wife, Jill Easter, also 40, into committing the crime. She pleaded guilty Oct. 30 to false imprisonment and was sentenced to one year in jail and three years of probation.
After Kent Easter's trial in began earlier this month, his attorney described his client's estranged wife as having had an affair.
"This is a case of a trusting husband, no more no less, but it's also a case … about a dishonest wife," defense attorney Thomas Beinert said during opening statements.
The pair were accused of planting drugs in a vehicle owned by a parent volunteer, Kelli Peters, with whom Jill Easter had a dispute related to the couple's son, according to the Orange County District Attorney's Office.
Peters was a volunteer at at Plaza Vista Elementary School in Irvine, where the Easters' son was a student.
The Easters tried to get Peters fired, filing a lawsuit against her that was dismissed, then filing a temporary restraining order against Peters that was also dismissed, the Los Angeles Times reported.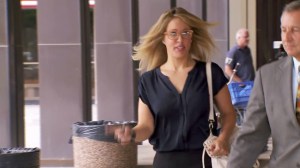 In February 2011, Kent Easter allegedly placed a bag of Vicodin, Percocet, marijuana and a used pot pipe in plain view behind the driver's seat of the unidentified victim's car. Pretending to be someone else and calling from a Newport Beach hotel, he then allegedly contacted police, giving a description of the car and saying he had seen the vehicle being driven erratically.
Kent Easter, an attorney, told police he had seen Peters hiding a bag of drugs in her car.
When police responded and found the drug bag, Peters said told investigators she had been in a classroom when Kent Easter allegedly said he had seen her with the bag.
"I went out to the car and saw what was in there; I lost my breath," Peters told KTLA last year. "Seriously, I thought I was on a joke show … they tried to make me look like the worst person you could be when you're involved with a school."
Jill Easter, a former attorney, planted the drugs, and then coerced her husband into calling police, Beinert argued before jurors. Kent Easter gave a fake name to police, his attorney said, because he didn't want to be associated with the scheme.
The pair were charged with one felony count each of conspiracy to falsely charge a crime, false imprisonment by violence or deceit, and conspiracy to commit a crime.
They were indicted by an Orange County Grand Jury in October 2012.
Kent Easter faced up to three years in state prison.
KTLA's Chip Yost contributed to this report.