This is an archived article and the information in the article may be outdated. Please look at the time stamp on the story to see when it was last updated.
LOS ANGELES (KTLA) — A mistrial was declared Friday after jurors deadlocked in the trial of a gang member charged in the killing of a 5-year-old boy wearing a Spider-Man costume.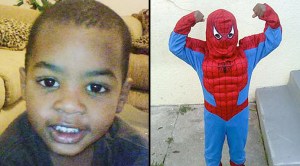 Aaron Shannon Jr. was in his South L.A. backyard, posing for pictures in his Halloween costume, when shots rang out.
He was struck in the back of the head and died the next day.
His uncle and grandfather were also wounded in the shooting, but survived.
Leonard Hall Jr., then 21, the man accused of firing the shots was charged with murder and attempted murder.
Juror's were reportedly deadlocked at 9-3 in favor of a guilty verdict following two days of deliberations.
Documented gang member Marcus Denson, then 18, was also arrested in the case.
Denson h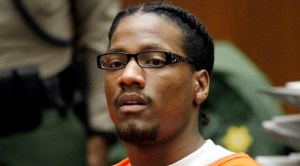 as pleaded guilty to two counts of attempted murder and one count of voluntary manslaughter.
He testified against Hall at the trial and is scheduled for sentencing May 17.
Both were suspected members of the Kitchen Crips Gang.
Police said the pair crossed into a rival gang's territory looking for someone — anyone — to shoot as payback for an earlier shooting.