This is an archived article and the information in the article may be outdated. Please look at the time stamp on the story to see when it was last updated.
Mixed Martial Arts (MMA) fighter Tito Ortiz posted bail and was released from jail following his arrest Monday in West Los Angeles on suspicion of driving under the influence, authorities said.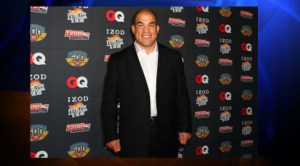 Ortiz, 38, was taken into custody around 4:30 a.m. after a single-car collision on the 405 Freeway near Sepulveda and Santa Monica boulevards, the California Highway Patrol said in a press release.
"Ortiz was driving northbound on the I-405 when he lost control of his vehicle and struck the concrete center median," the press release said.
He posted $15,000 bail a few hours later, and was released at 8:13 a.m., according to the Los Angeles County Sheriff's Department.
The popular athlete, whose birth name is Jacob Christopher Ortiz, had been placed under arrest for misdemeanor DUI, the CHP said.
He was in a 2012 Porsche Panamera and had two passengers in the car, according to the CHP.
The vehicle was moderately damaged, and no one was injured, the CHP said.
"He was transported to LAPD-77th Division for medical clearance and chemical testing and was booked without incident," the CHP said.
The Sheriff's Department said Ortiz was scheduled to appear in court on January 27.
A native of Huntington Beach, Ortiz is a former Light-Heavyweight UFC champion, according to his website.