This is an archived article and the information in the article may be outdated. Please look at the time stamp on the story to see when it was last updated.
Crystal Durazo was shocked at the filthy condition of a pedestrian tunnel under Figueroa Street as she walked her son to kindergarten at his first day of school at Garvanza Elementary in Highland Park this week.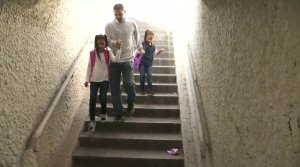 Many of the more than 200 decades-old pedestrian tunnels in Los Angeles – created with the goal of student safety – have been closed, but this one is still open.
Inside, Durazo spotted dead birds, feces, used condoms and other trash in the graffiti-lined tunnel.
"When my 4-year-old is walking through a dirty tunnel that is infested with trash, a condom on the floor, it's unacceptable to me," Durazo said.
She called the Los Angeles Unified School District, which told her it's the city's job to clean it up.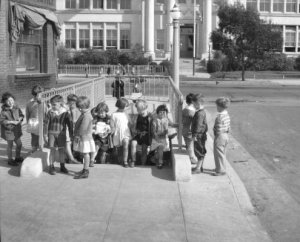 On Friday, three days after LAUSD started back to school, Los Angeles City Councilman Jose Huizar's office was able to get the conduit quickly cleaned up. A spokesman for Huizar said the city's bureau of sanitation is responsible for keeping the remaining operable tunnels clean.
"Obviously, we still have work to be done, but it looks fantastic," Durazo said.
The office told her the tunnel had last been power-washed in spring.
The tunnels have in some locations been the subject of controversy and targeted cleanup efforts. They were built under busy streets near schools after a 1920s campaign by a newspaper, the Evening Herald, to "save the lives of children," the Los Angeles Times reported.
About half were closed as of two years ago, according to a 2015 Times story.